'Our new medical imaging platform is the job of my life'
Jörgen Persson is the technology lead of a milestone project that is re-engineering three industry-leading Omda solutions to create a single life-saving and cost-effective proposition for hospitals and healthcare centres in the Nordics and beyond.
"When it comes to coding, I am a bit of an obsessive," confesses Jörgen Persson, "but I didn't start out as a software developer. When I got the opportunity to work on an app, I grabbed it with both hands, and worked day and night to make it a success."
Persson was working as a network engineer for Scania, the Swedish maker of commercial vehicles. "But I spent all my spare time coding," he laughs.
His single-mindedness and stamina gave Persson the focus to throw himself into the creation of an app to monitor licensing costs. "It was an administrative app," he says, "perhaps nothing interesting in and of itself but for me it was a moment of truth. The app was a success and I had proved myself as a developer, which is what I always wanted to do."
Persson became part of the Omda family in 2019, when it took over the medical imaging and documentation company Kibi, which was deployed at 100 hospitals and healthcare centres across the Nordic region within primary, outpatient and inpatient care.
"Kibi Media is now known as Omda Media. It is a great tool used very successfully for scanning documents and medical imaging. But I can't claim credit for that. When I joined Kibi in 2016 the product was already quite mature."
That product, Omda Media, is now being enhanced as part of a new platform that will also leverage the capabilities of two other tools in Omda's Medical Imagining portfolio: Medimaker and Picsara. All are used as complete solutions in different markets to capture images of moles, burn wounds, lesions, injuries and so on, as well as real-time videos of endoscopy and other examinations. In addition, Omda Media also provides support as an administration and viewing tool for scanned documents.
Each product has its own strengths and capabilities, built up in close collaboration with practitioners. This means that Omda Picsara, Medimaker, and Media have between them an unrivalled depth of experience of supporting medical imaging workflows. The new platform, provisionally called "Omda Medi", will draw on that experience to create value synergies for the users of all three niche solutions.
"Technically, we are starting from scratch," says Persson, "because the three products were developed with a different code base or approach."
Media is based on XBAP, a Microsoft technology. Medimaker is coded in Java. Picsara uses C++. "Picsara is a very powerful application," Persson adds, "but the code needs refactoring [in layman's terms: 'cleaning up'] so the arguments for building Omda Medi from the ground up are irrefutable. And this is what we are doing."
The benefits to current users of Media, Medimaker and Picsara are also undeniable. As well as delivering enhanced functionalities, the Medi platform will also be much easier to support and maintain.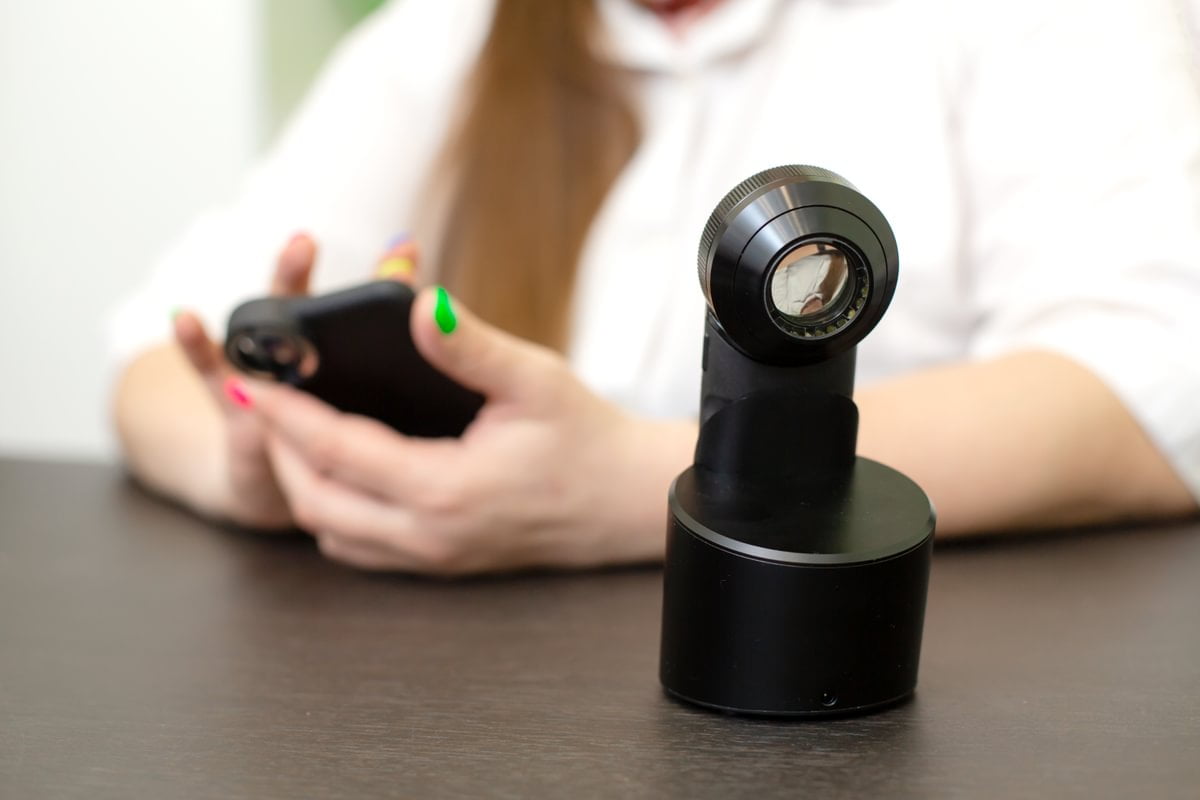 Emma Angebrand, product owner of Omda's medical imaging products, is overseeing the business and functionality aspects of the project, with Persson in charge of the technical decisions.
"Thinking about technical issues is what I like to do so this task is made for me," says Persson. "Of course, there is a satisfaction in knowing that what you do is ultimately helping people in a very nice way. But in terms of benefits, I admit I think more about the users – the hospital and healthcare centres that are Omda's customers."
This is a vast project that will be implemented in stages. Persson's first firm deadline is for October when Västra Götalandsregionen (VGR) – Sweden's second most populous county – will begin testing Omda Medi to scan, store, and view medical documents, effectively updating those parts of Omda Media.
Persson has already begun work on a second iteration of Omda Medi, also for VGR, to incorporate Picsara functionalities.
"There is a lot of combined functionality in these three applications [Picsara, Medimaker, Media] and we had to define what each does exactly and then start to build this into a web-based solution. A challenge, but probably not the biggest challenge," says Persson. "The trickiest aspect of the Omda Medi project is to make one program work in a way that responds to how individual customers use it. Because different hospitals, clinics, regions, markets, and so on each have different use cases. Omda Media, for instance, is used in different ways as a scanning or imaging solution. Omda Picsara is a vast application with quite a few use cases."
But Persson is not daunted by the job, partly because this is exactly the kind of challenge he relishes, but also because the project team is exceptionally strong. "We are very focused and are working from the same page towards a common goal. We have a very good product owner in Emma. We have Shadi Chreiteh, Business Area Manager for Medical Imaging, our boss, who is also very knowledgeable. I never worked with a team of such high calibre across the board who know a lot both about how customers use the solutions and who are very skilled developers as well. So that will stand us in good stead."
Persson's own team consists of five developers as well as a tester and manager in Cebu in the Philippines. "Then we have a senior developer in Sweden and a highly skilled C++ developer who has just been employed by Omda. He is based in Denmark. I need to add that we also had a lot of help from the Omda Cardio[1] team to finalize Medi 1.0."
Looking beyond the Omda Medi horizon, Persson sees future synergies across the Omda portfolio for ECG viewing, the addition of DICOM and eventually audio to the platform.
"But first things first. Omda Medi will be a huge achievement and milestone for the company."
Persson is as driven as he always was but is more mindful now of the need to have a good work/life balance.
"I used to get home from work and then code in my spare time, but I decided that was not a sensible idea," he says. "So, four or five years ago I started dancing. My favourite is the Lindy Hop swing dance.
"It's social and gives you some exercise as well. Once you learn how to do it, you can relax and dance to the music without worrying about performing your steps in the right order. Once you can do that, it becomes great fun."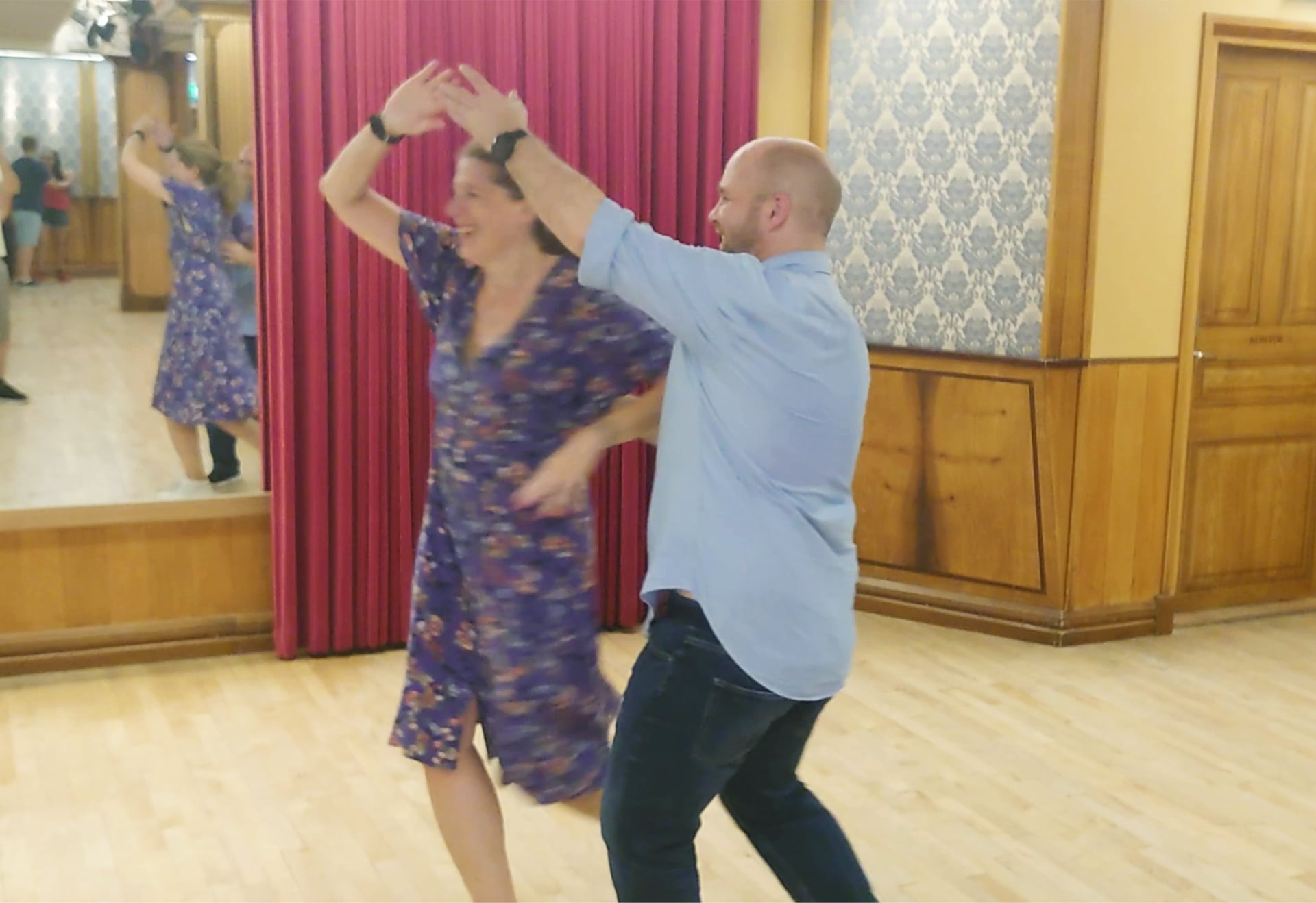 For Persson, the technical complexities of the Omda Medi platform also fall into the category of fun, or as he puts it: "The project is in line with what I think is fun to work with."
But a compulsion to do better has always been a strong incentive for him, and here too the project is a source of inspiration.
"Having these extremely skilled colleagues is a good motivation for me," Persson concludes. "Every day I have to work hard to keep up with them!  Plus, they are really nice, of course. The fact that we get on and inspire each other is one of the reasons for why we expect Omda Medi will be a great success, and extremely well-received by existing and new customers."
[1] The Omda ECG and diagnostic storage tool, part of the Medical Imaging portfolio