'We have bold growth plans for Omda Optima'
Martin Clark, Director of Business Development at Omda Optima, has bold plans for its emergency response solutions not just in his native England but also in markets across Europe, North America, and Canada
This year has been especially challenging for health services, with record summer temperatures and a transition away from the measures introduced during the pandemic. As we move into the winter period, demand on hospitals, social care and ambulance services will ratchet up again, placing potentially unprecedented pressure on an already stretched system.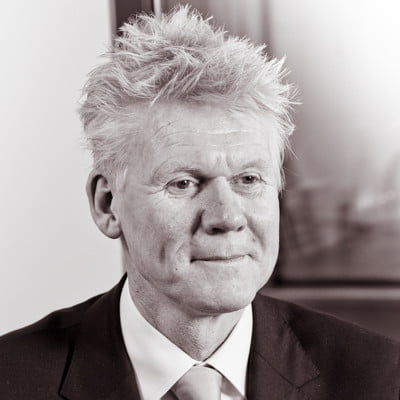 Omda customers are gearing up for this pressure and use Omda Optima Predict simulation modelling software to model these difficult conditions and to allocate their resources accordingly. "Optima Predict enables them to plan ahead, rather than guess what might happen," says Martin Clark, Director of Business Development at Omda Optima. "They use their simulation models to provide evidence-based answers to questions like: 'Where should we put our ambulances? What's the optimal fleet mix for today? And where do we need to have our ambulances standing by?' Essentially, it gives ambulance services much more precision and confidence about where they plan to put their resources."
Omda (Then CSAM) acquired Optima Live and Optima Predict in 2021, and the two solutions are now part of the Public Safety portfolio.
"Omda is optimising its pre-hospital Emergency Medical Services pathway, so we're talking very much about what happens before the patient gets into hospital," says Clark. "Omda has a long history in such things as hospital management and digital imaging, but the acquisition of Optima extended both the footprint and offering within pre-hospital emergency response."
Omda Live and Predict are two separate products that are typically purchased separately. Optima Live is a realtime tool that helps control room teams deploy their ambulances (i.e. send them to their standby locations) and dispatch vehicles to incidents more efficiently. Optima Predict is non-realtime planning and forecasting tool based on discrete event simulation. "It primarily helps those in the operation centres and senior management to optimize the use of their resources whether that's the ambulance fleet, the ambulance stations and to some extent their human resources," says Clark.
The solution already has around 40% of the UK ambulance service market for discrete event simulation. "We recently signed up South East Coast Ambulance Service," says Clark. "We also serve the whole of Wales [through the Welsh Ambulance Services NHS Trust], the North West Ambulance Service NHS Trust, and the South Central Ambulance Service NHS Foundation Trust. Our largest customer is the London Ambulance Trust, which receives more than two million emergency calls a year and handles some 3,000 emergency cases a day."
Optima Predict is not an off-the-shelf offering. For every contract, Omda's team of developers in New Zealand builds a model that tries to replicate the actual operating model that the ambulance service uses on a day-to-day basis.
"That takes about seven months," says Clark, "which gives you an idea about the level of sophistication and accuracy we go for. Once they have that level of precision, ambulance services can experiment with various variables and see, for instance, if they had more ambulances and fewer cars – or the other way around – how would that affect performance?"
"Optima Predict has two use cases. One is to inform shorter-term tactical planning of where you put your resources. The other is about using Predict to inform longer-term, strategic planning requirements or operational changes based on evidence-based practice."
Clark has first-hand experience of the frustrations of hospital handover delays and the misallocation of resources. He worked for the NHS as a consultant paediatric surgeon for about 10 years. "Then I was placed in A&E trauma orthopaedics, so that was obviously very stressful. I wanted my life back and became a clinical director for the NHS, but the bureaucracy and lack of innovation were frustrating."
Throughout his 40-year career history, Clark has always been passionate about how medical technologies can enable innovative changes to occur within health service delivery models. For example, after leaving the NHS, he worked for GE Healthcare as Commercial Director for the EMEA region, helping customers improve their operational and clinical performance through the adoption of new technologies.
Before going on to work with the Optima solutions, Clark was at Medtronic as Head of Chronic Disease Management for the EMEA region. This involved the introduction of remote patient monitoring technologies for patients with extremely high-risk cardiac, respiratory, and renal conditions.
Clark is driven to promote the Optima solutions because he can see they are helping ambulance services save money and reach patients more quickly. Before Omda acquired the product, it was owned by a US provider of end-to-end revenue cycle solutions for healthcare providers.
"Now we've got the broader Omda Public Safety footprint it's a much better fit for Optima. And we have bold plans! In addition to the UK, Optima is present in New Zealand, Australia, Canada, and the US, as well as several other European countries including the Netherlands, Norway, and Denmark."
These are all markets with considerable potential for growth, and Clark also sees clear synergies across the combined Omda portfolio of Emergency solutions. "We've put together a product and sales integration plan for each part of the pre-hospital emergency service pathway; we now have the products that tap into each of the critical parts in that pathway. The synergies are that you put all of us in Omda Emergency together and we've got that full mix of offerings across each of the critical parts in emergency response," Clark says.
"It's not ideal to offer a mix of discrete products. Users want an integrated experience; everything on one screen with a single user interface and one log-on. We need to be an eHealth equivalent of Microsoft Office products, which is an embedded number of specialist functions or pieces of software, but with a coherent look and feel across user interfaces and it's an environment where you can quite easily switch from one to the other."
"It's a massive job," Clark concludes, "but that is where we need to get to."
With Clark closely involved in current and future solution development, we predict an outcome that is optimal for Omda and the patients and the stakeholders it serves.