When every second counts
Streamlined communication, and smart management of limited public safety resources are required to manage and execute emergency response with the utmost efficiency. As expertise and knowledge sharing evolve across the public safety spectrum, the emergence of the new trends and technologies defined below will significantly aid in further streamlining emergency response capabilities.
– "Best practice in identifying the newest technology and trends includes looking outside the Public Safety domain to harness global trends that can boost PS innovations," Anders Sandell, CTO at Omda Emergency. "At Omda we see that pairing IoT and AI capabilities to create and enhance public safety solutions will significantly influence the future of emergency response."
Leveraging IoT and AI models
– Automation and seamless integration between emergency response and health care will make the difference in boosting response efficiency
Moving forward, the Public Safety (PS) sector will leverage the evolution of technologies and improvements in data communication to introduce a much higher degree of automation, and seamless integration between Emergency Response and Health care. The exponential growth of IoT sensor devices available in the global market will make it possible to develop ground-breaking new AI models supporting emergency response decision making processes. These innovations will provide first responders with more flexibility and the ability to focus on actions where their expertise ​is needed most.​
Streamlining A-Z workflow in emergency response
As emergency response and prehospital care become increasingly integrated, sharing case data, initiating early measures and medical support, and providing more information to hospital care and Emergency Room (ER) operations is creating a positive effect and more streamlined workflow, resulting in better patient care.
With numerous parties involved in emergency response from start to finish, the importance of all participants in the response workflow being enabled to make the right decision at the right time is not to be underestimated. How and when decisions are made is highly dependent upon information received from other people or systems in the workflow. Accurate information and seamless communication lead to the ability to make better decisions.
The capacity to share, to update insights and information, and to create a common operational picture, from emergency response to hospital care, are all vital aspects of the overall process. New developments within AI are enabling the development of highly intelligent, flexible solutions to assist first responders and all parties involved in the response chain.
– "For example, sharing pictures or video as well as results from machine learning models, such as voice to text transcription, will enable earlier and more accurate triaging, improving decisions on prioritization and resource utilization, continues Anders Sandell."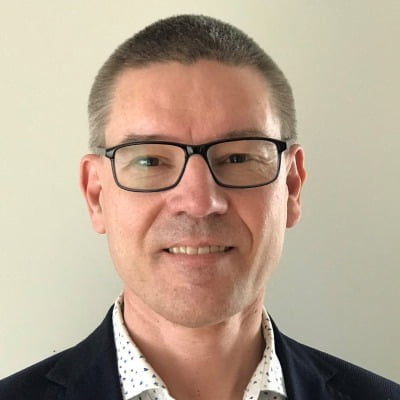 Transparency – from voice to new communication methods
Traditionally, emergency response services have relied primarily on voice communication. Moving forward, these critical services are already taking steps towards using a multitude of modern communication methods such as e-mail, chat, video, real-time-text, Apps, etc., and connecting via social media.
This is improving accessibility for help seekers and making it possible to communicate in environments where voice is not the optimal means, e.g., in noisy areas, for hearing impaired, and in cases of ongoing or anticipated crime.
Connectivity is king
With introduction of 5G, even greater support for connectivity alternatives will be available to connect critical services and increase capacity, coverage, and redundancy.
The "emergency-light" organizations (police, ambulance, firefighters, search, and rescue, etc.) will benefit from the new and vastly enhanced data communication capabilities of PS-LTE and 5G. This will allow for a much more efficient handling of data, sharing large files and pictures, and streaming video capabilities, etc.
The introduction of NG 112 makes is possible to support PS services like Mission Critical Push-to-Talk (MC-PTT), Real-time texting (RTT), and Next Generation eCall.
Autonomous & automation support can dramatically increase responder efficiency
With access to significantly more data and the utilization of advanced models, such as Machine Learning (ML) and Artificial Intelligence (AI), many steps in emergency response could be made automatic or autonomous – meaning without the need for human intervention. Autonomy employed in steps within the response cycle will empower call takers to focus on the most difficult steps and cases at hand.​
With the explosion of devices such as IoT sensors, webcams, drones, etc., the increased bandwidth to transfer large amounts of data over the air and the capabilities to process complex machine learning models open numerous possibilities to improve emergency response handling by means of automation support.
Vehicle sensor data may be enabled to trigger actions without human interventions, such as collecting information about the incident, location and trigger dispatching relevant emergency response resources (ambulance, firefighter, etc.).
Realtime video-streaming from drones, webcams etc., as well as streaming audio, may be analysed by machine learning models and enabled to trigger actions based on the result of those. E.g., speech to text transcription, language recognition and image/video analysis.
Data from smart watches and fitness activity trackers could in a future scenario (given the user's consent) be used to improve the emergency response accuracy even more, in that data could be shared with emergency personnel such as ambulance and hospital staff.
Drones can automatically be dispatched with heart starters or other medical equipment to reduce the time to respond with incident actions, which has already been demonstrated through the collaboration with one of our customers and a partner of ours.
Learning from the telecoms industry – employing agnostic compatibilities
The Public Safety industry is following the trend of migrating from on-premises to cloud solutions. The first step will most likely be to utilise private cloud deployments. Cyber-security solutions are now up to standard to meet stringent requirements from Public Safety organizations, allowing Public Safety solutions to make significant advances by leveraging the fruits of evolving web technologies.
Tapping both open and standardized APIs facilitates the potential to establish a comprehensive ecosystem of Public Safety support functions and applications. This is something that e.g., the Telecommunication industry has leveraged for a long time and is one of the foundations for the successful deployment of aligned telecommunication solutions and services around the globe.
In Summary
Harmonizing the way-of-work within the EU (and the rest of the world) will not only allow for collaboration across borders but also for a multitude of new services and solutions that all Emergency Response organizations will benefit from.
Tapping the newest technological advancements within IoT and AI, 5G connectivity and a plethora of opportunities provided by a rapidly growing list of autonomous workflow capabilities will significantly streamline Public Safety innovations and response workflow from call to care moving forward.
– Anders Sandell, CTO, Omda Emergency
​​