Today, technology is a critical part of healthcare – from a hospital's general administration and electronic patient records to the most specialised healthcare provider's workflow. eHealth technology is so ubiquitous, it is hard to imagine that just a few decades ago, many of the systems we now take for granted did not exist.
In the early 1980s, a pioneering radiologist, Dr. Jan Stormer, was the first to develop an electronic radiology information system (RIS) at the University Hospital of Northern Norway (UNN). The system supported the workflow within the radiology department, increasing efficiency and eliminating paper-based communication. With this technology, UNN leapt to the forefront of technical development in radiology, and the seed of Arcid was planted.
– Since its inception, Arcid has grown from a small spin-off from the UNN to a leader in teleradiology and information exchange across the Nordics, said Svein-Harald Utgård, Managing Director, Omda Arcid.  – Today, the company provides leading eHealth solutions that improve workflows and simplify the interaction between healthcare professionals.
Among Arcid's best-known solutions are TRIS, the Radiology Information System based on the work of Dr. Stormer; Arcidis, a teleradiology information solution; and HelseMail, a Software as Service (SaaS) communication platform that enables the encrypted transfer of large, high volume, and sensitive patient information.
Arcid's Evolution
The first version of Dr. Stormer's radiology information system – later named TRIS – was launched in 1982. Originally developed for DOS, the system supported the handling of images, patient data and workflow in radiology departments.
After its launch at UNN, many other hospitals wanted the software, but the hospital was not interested in acting as a commercial organisation. So, in 1999 the company RisCo was founded, with the goal of offering this landmark system to other hospitals, healthcare professionals and patients who could benefit from it.
Two developers working at RisCo since its founding, Roger Skog and Egil Langaune – are still with Arcid today.
In 2001, RisCo launched the first Windows version of TRIS. Today, the system continues to be windows-based but runs securely from the cloud.
– With ongoing development over the past 15 years, TRIS became a well-developed and modern radiology information system with full workflow and process support in radiology departments, said Skog. – The system handles everything from online referrals, ordering of examinations at third-party labs, arrival registration, expense control, work lists, electronic signing, administration and management.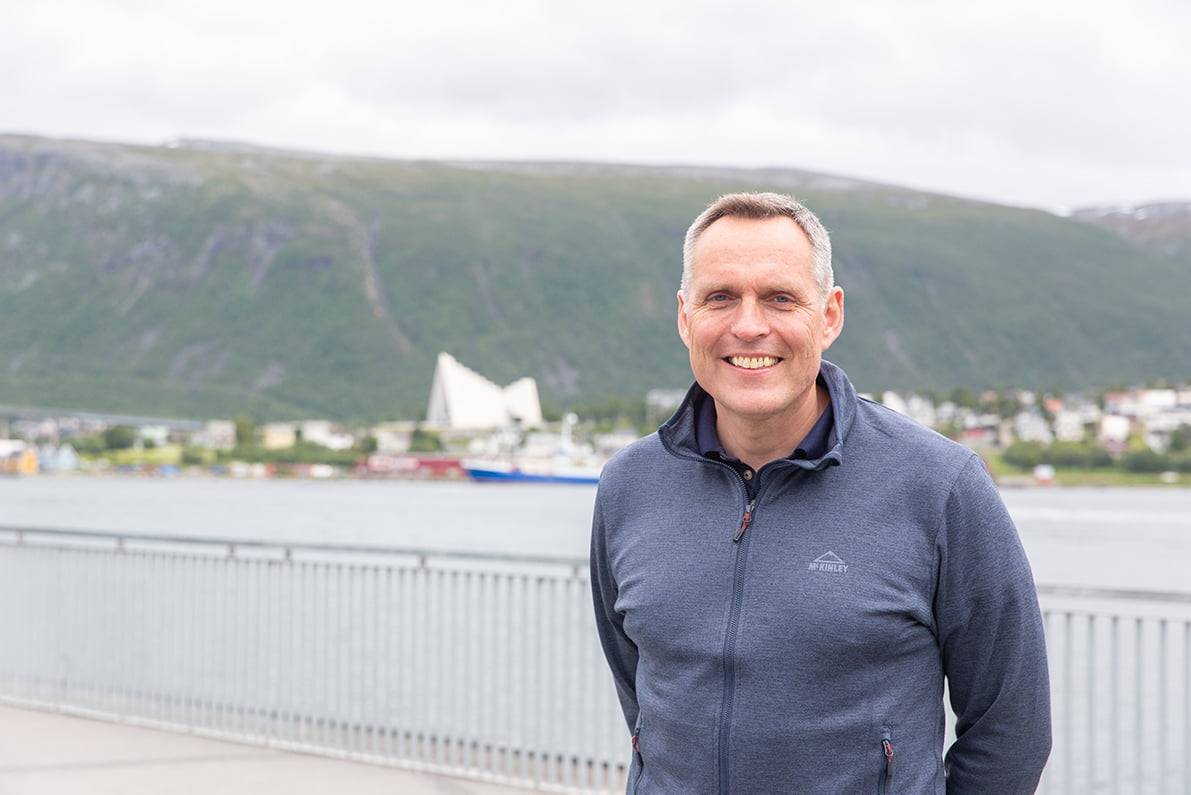 After the success of TRIS, the team developed and launched Arcidis – a simple, fast and integrated system for the teleradiology domain. Arcidis was the first integration product put into operation in the Norwegian health care system that transmits radiological information seamlessly between different hospitals and different base systems (RIS, PACS, EPR).
– There are very few radiologists in Norway, so having the technology to send examinations to third-parties was critical for workflow efficiency and better patient care, said Utgård.
With Arcidis, information is collected in the RIS and PACS from one hospital's workflow via secure, encrypted transfer, and the receiving hospital then gets the information in their own RIS and PACS.
In 2008, Arcidis was installed at 11 hospitals at Helse Nord and in 2009, RisCo signed a contract with Unilabs AB, one of the largest diagnostic providers in the Nordics. 
– Arcidis provides many benefits in that I receive all the applicable patient information in our own RIS and PACS, so I don't have to learn a new system, said Bjørn Løndalen, MD, Unilabs.
– It also gives us the option to quickly and easily delegate an examination so each one can be handled by the most suitable radiologist, which is excellent for patient safety.
In 2013, RisCo expanded their portfolio of leading products, acquiring the company IRX and its breakthrough solution, HelseMail.
– HelseMail allows healthcare professionals to safely, securely and quickly transfer patient information from one organisation to another, said Utgård. – The unique feature is the speed at which it can securely transfer large volumes of data, including all types of attachments – files, folders, images and video.
HelseMail is used by the four largest insurance companies in Norway, as well as 80 different specialists and hospitals across Europe. The system has more than 1,000 active users and handles more than 2,000 emails a day.
– Our wish is that every doctor in the world would use HelseMail, said Jonathan Furst, CEO of Alivia.
Five years after acquiring IRX, RisCo officially rebranded as Arcid AS. In addition to TRIS, Arcidis and HelseMail, Arcid offered a variety of solutions to support healthcare professionals including Arcid Dicom Server (ADS), WorkList, Quick Report, speech recognition software and more.
The Future of Arcid at Omda
Earlier this year, Omda acquired Arcid, adding its leading portfolio of solutions, specialised team and customer base to its business. The acquisition aligns with Omda's focus on accelerating growth through M&As and organic sales and strengthens its position as the leading provider of niche eHealth solutions in the Nordics.
– By joining Omda, we gain stronger capabilities in sales and synergies within development that will drive continued innovation and functionality, said Utgård. – We are also able to bring our solutions to more customers and patients who can benefit from them and offer integration with other leading Omda solutions, increasing value for healthcare organisations.
The cornerstones of Arcid's business are the same today as they were when the company was founded, and many of Arcid's original employees are still working there today.
– Omda Arcid will continue the important work that began at UNN under the leadership of Dr. Stormer more than three decades ago, added Utgård. – Delivering efficiency, quality, and exceptional patient care with niche software solutions.