Healthcare systems around the world are transforming, driven by the demand from consumers for more patient-centred care, a desire by healthcare professionals to provide improved quality and efficiency of care, and the need of payers to stem the rising costs of healthcare delivery. Improving the healthcare system on all fronts requires increased information sharing through connected healthcare technologies that provide access to important patient information across various healthcare facilities and providers.
For patients, connected healthcare technologies provide a better experience, ensuring all vital medical information about the patient is available regardless of the facility or provider they visit. For healthcare professionals, these technologies provide access to a patient's complete health information, increasing access to critical information for diagnosis and treatment. For payers, information sharing can reduce healthcare costs by saving time and reducing duplicate or unnecessary tests.
Omda in the forefront of connecting healthcare
Omda has a long history of developing and delivering critical patient information sharing technologies through their Connected Healthcare product line. In 2005 and 2010, the company provided Connected Healthcare technology to support hospital mergers in Oslo, enabling secure information sharing between different hospitals with different information systems.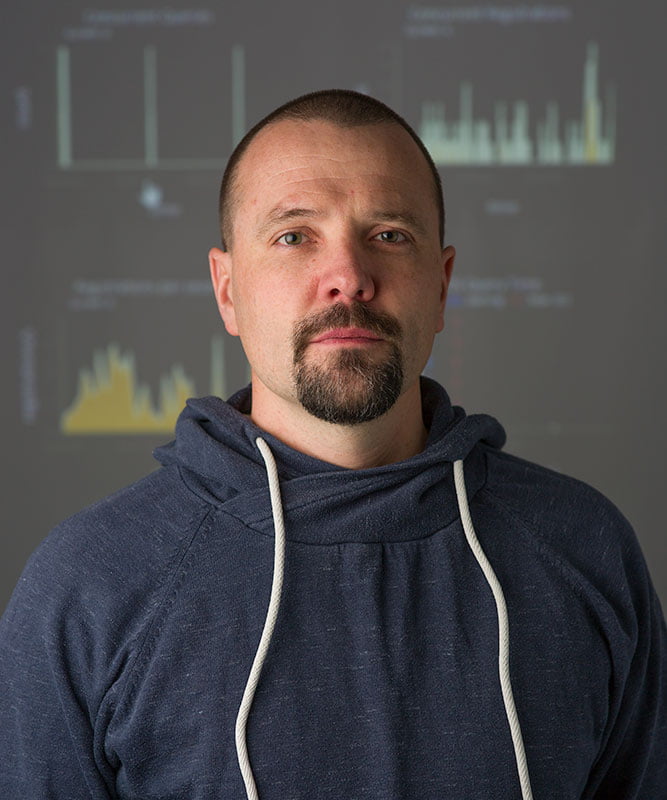 – The hospital managers, healthcare professionals, and their patients could not wait for their organizations to implement one common solution, said Kjetil Sanders, Omda's chief technology officer.
– Our technology bridged the gap by allowing secure access to many clinical systems simultaneously through one single sign-on.
– Omda previously focused on general portal and integration products, added Sanders. – Today, the company uses its products and experience to deliver specialized software, driven by digital innovation and clinical need, that provides tangible benefits for patients, healthcare providers and the broader healthcare system.
Growth strategy within diagnostic imaging
Through innovation and acquisitions, Omda has increased the number of solutions for information sharing within the Connected Healthcare product line, including Omda Infobroker and Omda XDS, which enable vital sharing of health information in the Nordics.
Moving forward, one of the most important areas for information sharing within the healthcare system is in diagnostic imaging. Sharing diagnostic images between healthcare professionals, such as pictures, videos, X-rays, CT scan, and others, reduces the time need for clinicians to evaluate scans and make important medical decisions. This translates into a faster diagnosis and start of treatment for patients, which is fundamental to providing best-in-class, patient-centred care.
Omda is continuously developing digital multimedia sharing solutions within the company's Connected Healthcare technologies and Imaging product lines. These kinds of innovations are increasingly needed to meet the demands of 21st century healthcare, including improved patient care, increased clinical efficiency, and reduced healthcare costs.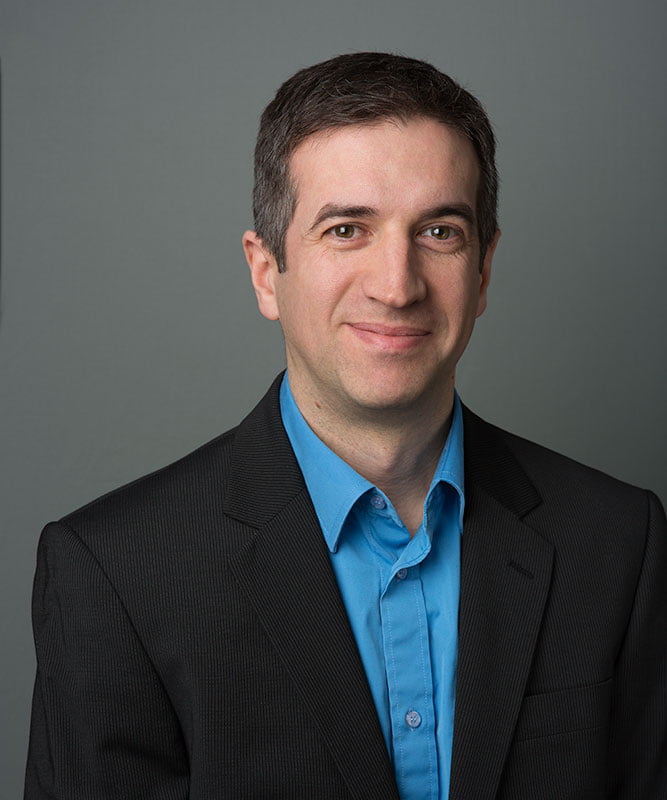 – We provide value-added solutions that are integrated within existing hospitals systems to deliver complete and seamless image sharing networks, said Sassan Sokhan-Sanj, Omda's Chief Architect. – We achieve this by putting together products from multiple business areas into one comprehensive solution for our customers. We combine components and competence from the different Nordic countries, Sassan continues.
– Vital imaging technologies like Omda Medimaker and Omda Picsara are developed and maintained by our Swedish experts in cooperation with our Finnish, Filipino and Norwegian teams, he said.
An integrated combination of Omda Medimaker and Omda XDS provides complete image sharing across all healthcare departments and organizations. From traditional modalities, such as X-ray, CT, and MRI, to capturing and viewing specialized (or so called "non-DICOM") images from cameras, scopes and specialist equipment, Omda provides a broad range of comprehensive network solutions.
The multimedia components of the Connected Healthcare framework integrate with existing picture archive communication systems (PACS) within the hospital or healthcare facility, so healthcare providers can store and view all referrals, images and reports, no matter their location, specialty, or information system.
Denmark
The Zealand region in Denmark has become a pioneer in diagnostic image sharing, implementing a dedicated information sharing network across the entire healthcare system. Developed by Omda, the network integrates and combines information from all the facilities where healthcare is delivered within the region, including more than 7,500 healthcare professionals in seven hospitals, several private clinics, and GP offices.
The dedicated software includes image capturing, medical viewers, a second opinion solution, and clinical portals, all with information access and integration within existing clinical information systems. The solution provides one common repository for images within the region, regardless of the local image repository used by each hospital or healthcare unit. This interoperability provides significant value in terms of usability, clinical efficiency, and reduced cost for healthcare professionals and organizations.
For patients, the result is enhanced quality and more patient-centred care. When a patient enters any healthcare facility within the Zealand region, all the images related to their diagnosis and treatment will be available, regardless of the healthcare provider or location. As importantly, the confidentiality of a patient's file and treatment are secure and access is only available to relevant healthcare professionals.
The multimedia sharing network in Zealand, powered by Omda products, offers patients a seamless and unified experience within the healthcare system. Providing accurate and up-to-date information at the point of care, no matter the healthcare provider or location, ensures they receive the best possible care.
Norway
Helse Vest RHF (the Western Norway Regional Health Authority) has overall responsibility for the specialist health service in the counties of Rogaland, Hordaland and Sogn og Fjordane. This authority ensures that the approximately one million residents in the region receive the specialist health services they need.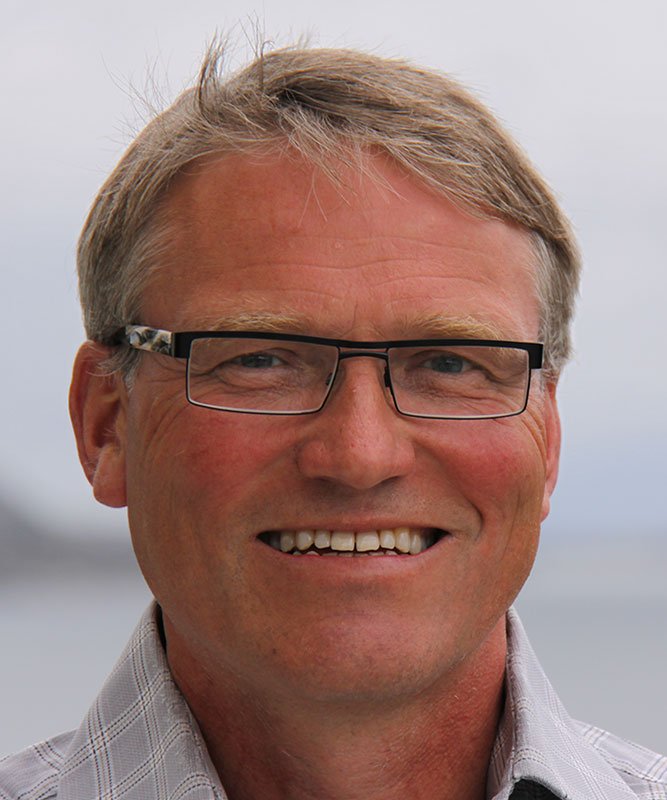 Their ICT organisation (Helse Vest IKT AS) was established in 2004 and supplies all IT services to the more than 38,000 hospital users in the region. In Norway, Helse Vest IKT AS has been a leader in establishing regional solutions.
– Although we are using international standards, our experience is that the implementation of regional imaging solutions is complicated, said CEO Erik M. Hansen. – We are now at the stage where we can establish a common regional imaging solution.
– All hospitals and the external commercial radiology institutes within our region have been using Omda Infobroker for years to exchange images, Hansen continued. – This means that we can support integration with existing hospital systems from different vendors to secure seamless regional access, he said.
Future healthcare
Omda's Connected Healthcare technology solutions enable healthcare providers to work together more effectively, seamlessly sharing data across locations, specialties, and systems. This innovation in information sharing through connected healthcare technology is shaping the healthcare system of tomorrow, by delivering improved patient care, increased clinical efficiency, and reduced health system costs. Utilizing the power of products like Omda Infobroker, Omda Medimaker, Omda Picsara, Omda Portals and Omda XDS is an important step in building an effective and sustainable healthcare system for the future.